Although all pages of this website deal with some form of education, some books and instructional materials are intended to meet specific needs for teachers and students. Subjects under this tab normally are designed to be used in public, private, or home schools  for those in grades ranging from preschool to grade twelve. This is where you will find workbooks for academic subjects, teacher resource books, and educational games.
There is also a nonfiction index.  Books under that tab may be used for reference or reading for information outside an academic setting. Some schools use these nonfiction books in libraries and as supplemental materials.
Some pages under the Authors tab contain books on school reading lists or nonfiction books which enhance student understandings of academic subjects. Ruth Heller and Gail Gibbons write some of these books . Both deal with multiple subject areas.
Picture books can wrap academic subjects with stories to rouse student interest in subjects like math, science, and art. Ideally, all of life is a learning experience. I hope you will enjoy exploring these pages and that you will discover treasures that are new to you — books and resources that will help light a fire in the life of someone you know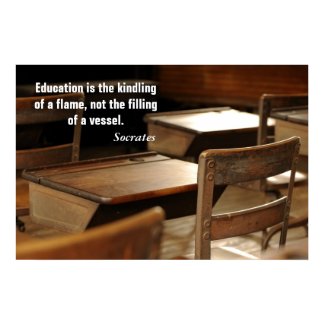 Education is ….
See more Teacher Posters at zazzle.com