Math Reference Books Belong in Every Home that Has Children
Math skills are foundational to successful life management. Yet many students have problems learning math. Sometimes the words in the math books are confusing. Sometimes a textbook author just doesn't explain a math concept in terms your child can understand. Every child is different and children don't all learn in the same way.  That's why it's handy to have a math reference books handy to supplement whatever other instructional materials your child uses.
Every child is different and children don't all learn in the same way.  That's why it's handy to have a math reference books handy to supplement whatever other instructional materials your child uses.
Math Dictionaries
Barron's Mathematics Study Dictionary by Frank Tapson.  It consists of two parts: An alphabetical Wordfinder of more than 1000 words and phrases directs the reader to one or more double-page spreads, each of which deals with a specific mathematical theme (for example, the circle.) The second part contains these double-page spreads which consist of clear definitions and diagrams that allow the student to explore the meaning of words within a context rather than in isolation. This is written for students in the 11-16 age group, but is helpful to anyone needing basic knowledge of the vocabulary of mathematics. 
 Math Dictionary for Kids: 4E The Essential Guide to Math Terms, Strategies, and Tables by Theresa R. Fitzgerald. Prufrock Press, 2014.
No math program is complete without this book. Covering everything from addend to zero, this comprehensive resource gives students definitions, illustrations, and examples that can help them solve math problems. This math reference Includes vocabulary for numbers and operations, measurement, algebra, geometry, fractions and decimals, statistics and probability, and problem-solving. It includes examples of problem-solving strategies, formulas, and tables.
Each term has a concise definition and an example or an illustration. The section on operations demonstrates problem-solving strategies and includes commonly used tables. This is a math reference book that needs to be on every child's bookshelf. For grades 4-9. The photo is from an earlier edition.
Dictionary of Mathematics Terms: Contains over 700 definitions of terms related to algebra, geometry, analytic geometry, trigonometry, probability, statistics, logic, and calculus. It is an ideal reference source for teachers, engineers, scientists, high school and college students. My husband, a retired physicist, highly recommends this for high school and college students. 
Books that Explain Math
Essential Atlas of Mathematics by Parramon's Editorial Team. The text by Maria del Rosario Villagrá and Ana Villagrá was translated from the Spanish by Eric A. Bye.  
The authors' purpose with this math reference book is to provide a broad view of the different areas of mathematical theory, from arithmetic to algebra. these include analysis, geometry, statistics, and newer fields such as fractal geometry, fuzzy logic, and chaos theory.
The book is mostly descriptive, using problems taken from daily life. The authors intend this book to be practical and instructional. It is enjoyable but rigorous. It is clear and is useful to both current students of mathematics and people who find math difficult as they try to solve problems in their lives that require mathematical solutions.
This book is visually appealing, with as much space given to color photos, illustrations, and diagrams as to text. It has a crisp, clean look that appeals to one's sense of order. The color illustrations have brief instructive captions  that explain the mathematical theories and many of their current applications in the fields of science and technology, as well as in daily life. This makes it an engaging math reference.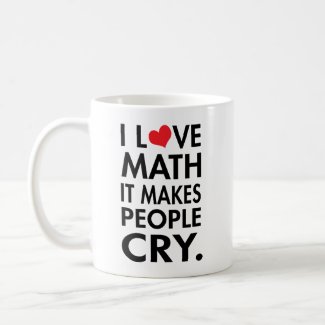 number systems

natural numbers
divisibility
whole numbers
rational numbers
real numbers
measurement
equations
systems of equations
the rule of three and its applications
loans and mortgages
functions and graphs
the linear function
the quadratic function
the exponential function
elements of plane geometry
quadrilaterals
triangles
circles
geometric transformations
trigonometric ratios and  functions
polyhedrons, prisms, and pyramids
solids of revolution
spheres
statistical graphs
statistical parameters
probability and  conditional probability
the binomial model
the Gauss bell curve
an alphabetical subject index at the end
As you can probably discern, this is not for elementary students. I'd say it's about high school / adult level, but younger students might enjoy the pictures and be motivated to read more if they are extremely interested in the subject. It's an excellent math reference book to keep around the house if you have high school or college students living at home. Younger students may also understand the first few pages that deal with the basic operations and the theories behind them.
As a layperson in this field, even I am tempted to use this book to understand the areas of math I never got around to studying. Each new concept is introduced by a simple to understand paragraph about a practical problem that occurs in the daily lives of adults. The more complex ideas and problems are in smaller print in the captions of the illustrations. The book is very user-friendly, and the format draws the reader in.
Math at Hand: A Mathematics Handbook. The people who brought you Write Source 2000 for English have now done the same thing for math. This handbook for grades 4-6 empowers students to become more responsible for their own mathematical learning, reviewing, relearning, and research.  It is very handy for those who need to complete make-up work or need help with math homework.
There are plenty of explanations and numerous examples for those who have not been able to understand their other textbooks. With a little creativity, this could be used as a text for three years with practice added through various workbooks offered on our other pages.
This handbook covers numeration; number theory; mental math and estimation; computing with whole numbers and decimals; computing with fractions; ratios, proportion, and percent; pre-algebra; graphing, statistics, and probability; measurement; geometry and   problem solving .
An almanac at the back has more goodies than I can list here. They include math prefixes and suffixes; study and problem-solving tips; computer use for math; geometric constructions; and test-taking skills. There are also age-appropriate mathematical tables. They include the metric system, fraction/decimal equivalents; square and cube roots; right-triangle ratios; prime numbers; etc. The Yellow Pages at the end have a glossary of mathematical formulas and a glossary of mathematical terms.  All this comes in an attractive, easy-to-use, colorful format.
Math on Call: A Mathematics Handbook. this is the older brother of Math at Hand, above, but this is for grades 6-8. Has all the topics of Math at Hand that are appropriate for these older grades, but at a more advanced level.  It includes these additional topics: Algebra; graphs and statistics; geometry; probability and odds. Contains the same wonderful Almanac and Yellow Pages features full of grade-appropriate tables and references at the back. 
Math Yellow Pages for Students and Teachers, Revised Edition.  This handy math reference has been updated to make it a very comprehensive resource for teaching and learning math skills. Lists of necessary math skills arranged by topic. There are also tables and charts, math terms defined and illustrated, and computer talk. Teachers and students alike will probably find what they need here.
You'll find number properties, tips on how to do all sorts of math operations, instructions for problem solving, tables of weights and measures in both English and Metric systems, special tricks for mathematicians, and more. For grades 2-8. 
Add in a Bit of Fun as Your Children Learn